50% OFF
Sale!
Portable Fast Charge Wireless Charging Stand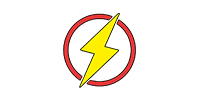 Compatible with all mobile phones that have Qi charging capability
– 10 W fast charger, Making Charging More Secure
– Low Temperature Charging to Keep Your Phone and Wireless Charger Safe!
– Vertical/Horizontal video display when charging your phone
In stock
10+ left in stock.
Description
1 x USB-C Input
1 x Micro-USB Input
Input: 5.0V/2.0A, 9.0V/1.67A
Output: 10.0W(Max)