Folding Solar Panels
CHECK OUT OUR RANGE OF SOLAR PANELS
There can be some confusion behind folding solar panels and power banks at times. Some of the question we get asked a lot is, does the folding solar panel hold power? Is that all i will need? Will that charge my phone and so on? This blog post will hopefully address those issues and more in what we hope will be a complete guide to folding solar panels and what power banks might suit what folding solar panel might be best.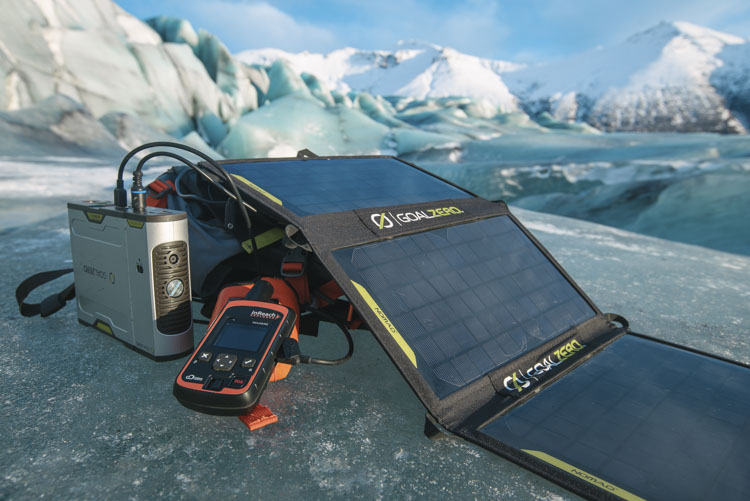 It seems to be a common misconception that a folding solar panel is all i need, but when the sun goes down so does your ability to harness power. But don't worry there is an easy sustainable way to get a your devices off the grid and that is called a power bank.
Who Uses A Solar Panel Folding solar panels are used by a large range of people for a wide range of applications. hikers and explorers will use 15 watt to 21 watt panels to attach to backpacks while keeping phones charged. People doing 4wd will also use panels but having more space and devices may use panels from 21 watt up to 100 watt. Also larger solar panels like 100 watt or 200 watt solar panels are used by adventurers or researchers keeping silent generators topped up to run large amounts of equipment off grid.
Powerbanks With Solar Panels a solar panel on its own can be used to charge devices such as phones and tablets directly during the day provided you have sunlight as they generally output in usb. Folding solar panels are great for camping or hikers as they are lightweight and can be clipped to backpacks during the day to harness power for your devices. Ideally though you would always carry a small to medium size power bank and have it permanently plugged into the solar panel so the power bank is being continually topped up with power. This enables you to then charge your phone or device even at night time as you have stored the harnessed power.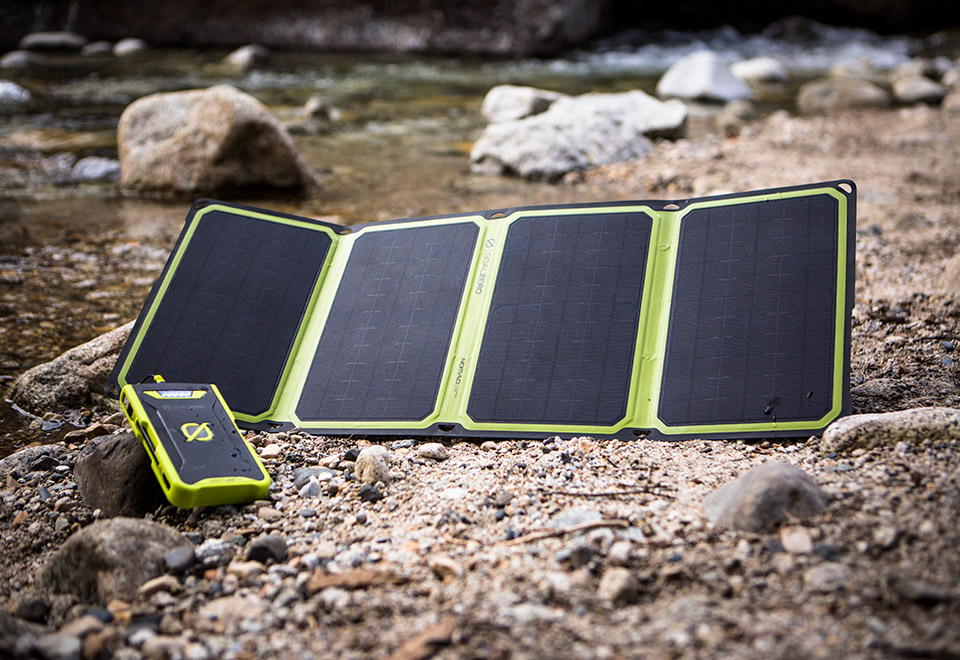 Solar Panel Sizes And Guide
Folding Solar Panels come in many different sizes and their output is measured in wattage. The higher the wattage the the quicker it can harness power and also the higher the wattage the quicker your device will charge. Also with a higher wattage you will be able to charge more devices at once for example a 21 watt solar panel will have generally 2 usb outputs so you can charge your phone and a power bank at the same time.Generally a 7 watt panel will only have 1 usb output so you would either charge your power bank or your phone at once.
7 Watt Solar Panels these panels are great for light hiking to keep a small power bank or phone charged. They are superlight and do not take up much space. To create a complete charging kit we recommend matching a 7 watt solar panel with a 5000mah-10000mah powerbank so you can harness enough power to keep 1 small device charged for long periods of time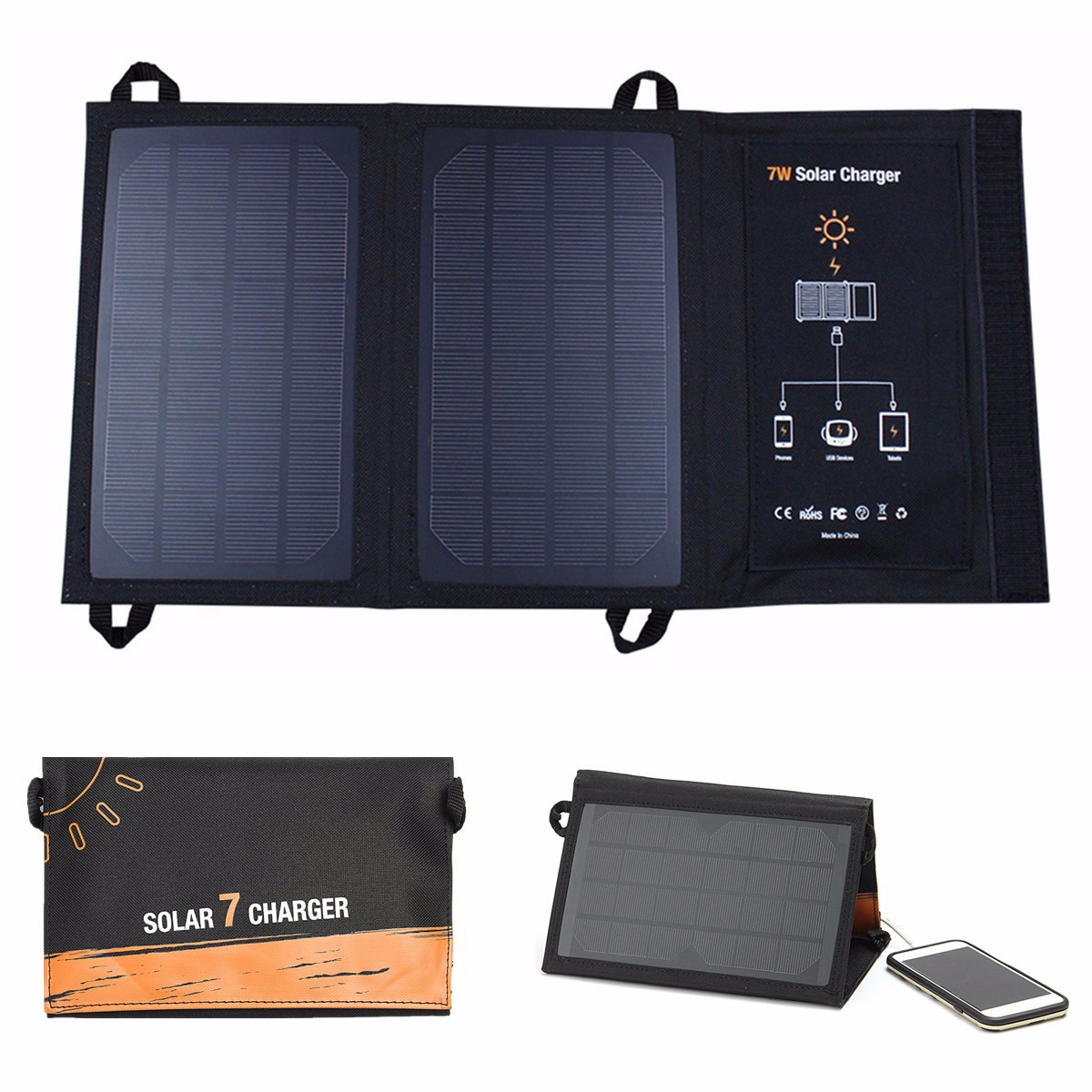 15 Watt Solar Panels these panels are ideal for outdoor use where you would top up your phone during the day directly into the solar panel but also keep a power bank charging at the same time for power usage later at night. 15 watt solar panels are still quite light and a great addition to put on a backpack to keep you powered off grid. With 15 watt panels we recommend 10000mah to 20000mah power bank for power storage.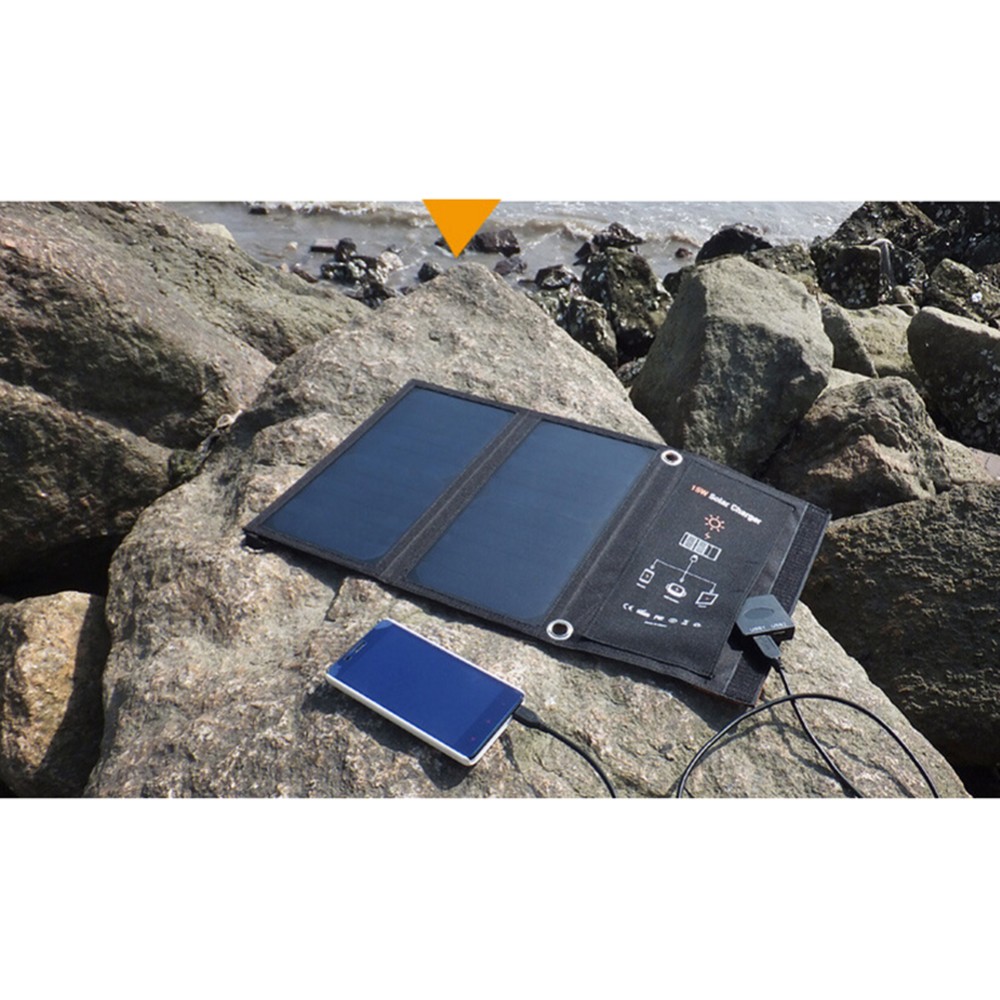 21 Watt Solar Panels are ideal for adventurers going off grid for a week plus type trips. You will charge phones a powerbank 20000mah-30000mah which is ideal if you have multiple devices to keep charged such as cameras and GPS systems. Again a 21 watt solar panel is great for attaching to a backpack and will fold up small in a kit bag. This is a great addition to any survival or emergency kit.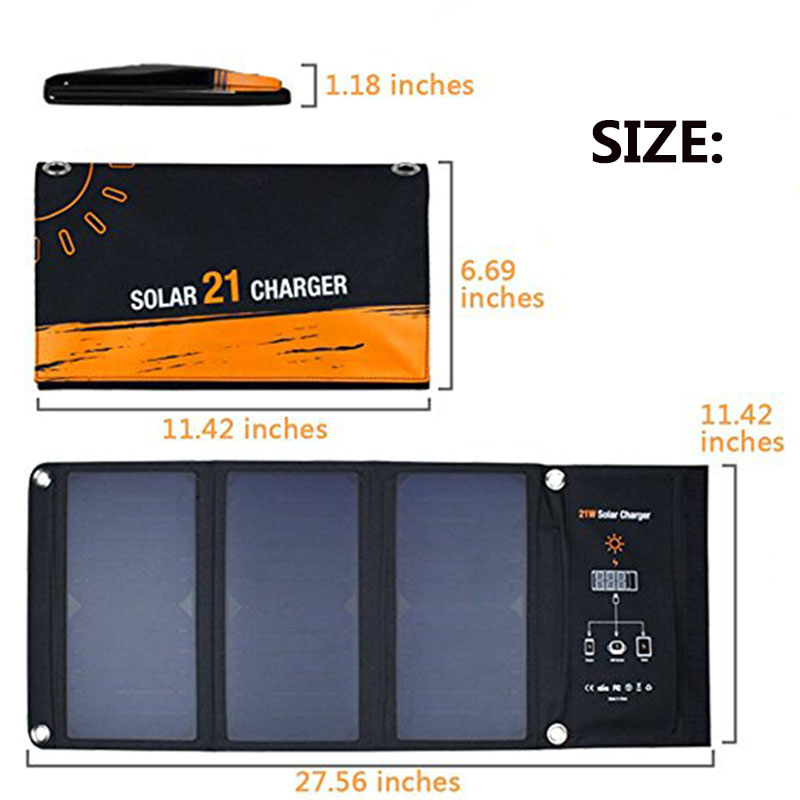 30 Watt Solar Panels these panels are great for 4wd and camping. They are a little large for hiking but ideal to set up outside your car or 4wd or camp site. Our 30 watt solar panel can output in usb and also 12v so you can plug any device with a cigarette lighter adaptor directly into the solar panels. These panels will charge will charge several power banks or devices at the same time and are great if going off grid and you need a lot of power devices recharged.
100 Watt Solar Panels 100 watt panels are mainly for topping up large auxiliary batteries in off road systems and recharging silent generators. These generators can run 240v devices and have large storage capacity and require a large solar panel for recharging. 100 watt solar panels come in several shapes and sizes and can be folding solid or semi folding.