Power Banks Or Powerbanks have quickly become one of the must have carry devices for people needing to keep devices charged. The challenge like all things is trying to find a balance between compact size and having enough storage to cover what you need to charge. For example if you get by most of the time with your existing phone over the course of the day without having to charge but ocassionaly run out of power and just need to top up your phone then carrying a small pocket size power banks like a 2600mah will be fine.
If you are a heavy phone user and find yourself running out of power a lot then you may need to look at a larger powerbank. Somewhere around 10000mah to 20000mah.These units will be larger and heavier than the 2600mah or 3000mah powerbanks so will not be pocket size and will need to be stored in a bag or something larger than a pocket.
Now comes the fun part. If you are a user wanting to charge multiple devices for example a phone and a tablet you will not only require 2 usb outputs but will also need a powerbank that can produce enough volts to charge both quickly at the same time. This is where choosing a well made quality unit is important as cheaper power banks may have the storage capacity but not necessarily the ability to charge multiple devices correctly.
Then you have the users that need a power bank for work. Charging a phone when flat, topping up a tablet and yes even charging the beloved laptop. Phones and most small tablets only require 5 volt USB output so this is easy to accomodate but when you jump up to a laptop the voltage is generally a lot higher. In most cases these laptops require 19-20 volts to charge so the power bank needs to be able to bump the voltage up to 19 volts and output in DC power.
In this instance you will need a laptop powerbank and they are generally 20000mah in storage and higher. Higher the better for more charges. These laptop powerbanks will have standard USB so you can charge phones and tablets but will also have DC output for laptops. Some laptop power banks will have multi voltage so you can adjust depending on the device.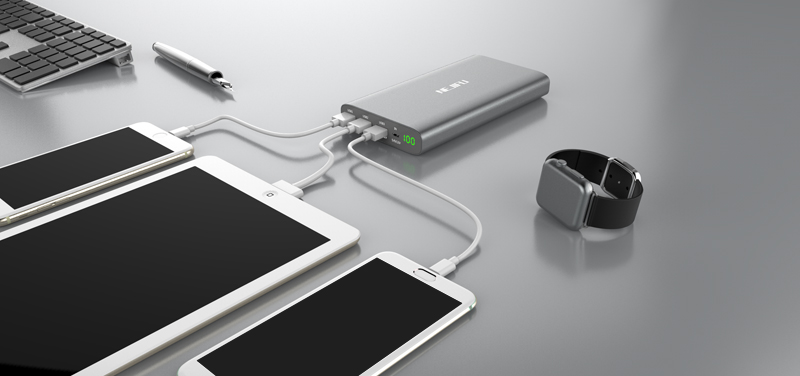 The bottom line is there is no magic product out there that does it all, super small, lightweight, and will charge everything. You need to decide what your criteria is and what charging requirements are most important to you and if you can afford the extra weight of a power bank that will charge phones, tablets and laptops or if you just need an occasional top up for your phone.
At auspowerbanks.com.au we are here to help with advice and choosing so feel free to email and we will try to help if you get stuck choosing. There is no shortage of items on the market it is just a matter of picking the right one for you and your lifestyle.