Solar panels have become more relied on and a popular choice for outdoor enthusiasts in Australia over the last few years due to the ever increasing reliance on electronic devices. The light weight portability of these panels makes it easy to keep satellite phones, gps, lanterns and other portable equipment charged up while hiking by attaching to a backpack.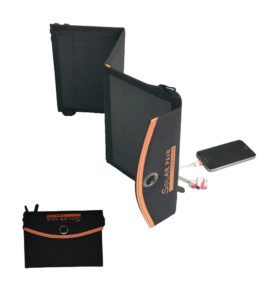 At AUS power banks we are always finding solutions to your needs and requirements for portable power and these solar panels are a take anywhere dependable product. These units also come in a smaller 7watt single usb output and a larger 14watt with two usb outputs and both featuring a pouch for your device to safely sit in while it is being charged.
Both the 7watt and 14watt are designed to be easily strapped to your backpack so you can charge on the move and make the most out of the  daylight hours.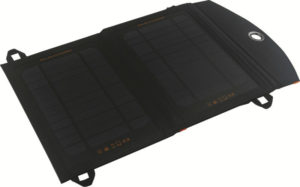 In conjunction with both solar panels we recommend using one of our 20000mah power banks to keep things going through the night these power banks also have an inbuilt emergency led torch. with using these two products you now have a comprehensive portable power solution which will make sure you have access to the devices you depend on even in low light conditions.