Sale!
Folding Solar Panels for use alone or with Outdoor Solar Power Bank – 4 Panels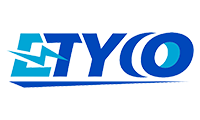 Compact folding solar panels (4 panels) which can be used as a unit by itself, or can be connected to the 30,000mAh outdoor solar power bank to expand its solar capacity by 7.2W. Option to add the 30,000mAh solar power bank to the cart is at the bottom of this page).
Material is monocrystalline silicone
Maximum power of single chip: 1.8W=6V/300mA Max 7.2W=6V/1.2A
The output of USB port: Max/5V 1.2A
Dimensions:
Folded: 17.5cm x 9cm x 2.3cm
Unfolded: 17.5cm x 48cm x 0.5cm
Weight: 291g
In stock
5 left in stock.